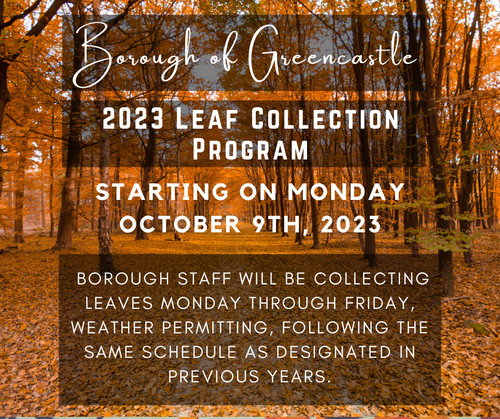 Leaf collection guidelines are as follows:
Leaves must be piled on curb(s) away from light poles, mail boxes, vehicles or any impediment to the collection truck.
Leaves should not be placed in or near storm drains.
Leaves should not be bagged or otherwise contained.
No tree limbs, logs or other yard waste will be accepted.
Children and animals are not to play in the leaf piles.
In the event of rain, collections may be modified and will proceed on the next scheduled pick-up day.
Any residents with questions can contact the Borough at 717-597-7143 for more details.