Choose Your Area of Interest
Friday June 4, 2021
Weed spraying will begin Monday, June 7 and last through the next two weeks, weather permitting. Spraying will be done at the curb line borough-wide during the hours of 7 a.m. to 6 p.m.
Thursday June 3, 2021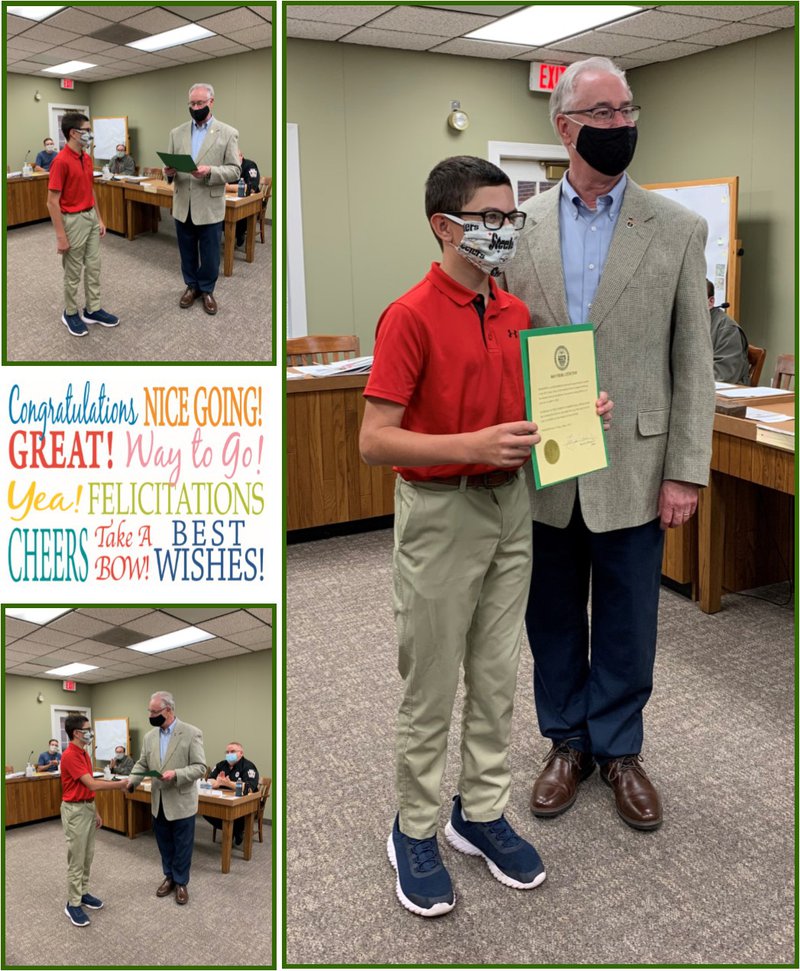 At the May 3 Borough Council Meeting, Mayor Ben Thomas, Jr. presented Gavin Baker with a Mayoral Citation in recognition of his participation in the 2021 Drive, Chip, and Putt National Finals at Augusta National, home of the Masters Tournament. Gavin placed fifth at the April 4, 2021 event.
Tuesday May 11, 2021
UPDATE
The resurfacing project on Route 16, Buchanan Trail, is expected to begin Tuesday, May 11.
There will be short-term lane closures Monday through Friday. No lane closures are permitted during peak hours of 6 to 8:30 a.m. and 3:30 to 6 p.m. Motorists should be alert and drive with caution through the work …
Tuesday April 20, 2021
Anyone interested in receiving a COVID-19 vaccine can log on to the Wellspan Health website and register for an appointment. Please click on the link below for instructions on how you can Sleeve Up to stop the spread of COVID-19.

Register for Covid-19 Vaccine at Wellspan Health
Wednesday December 16, 2020
Due to COVID-19 sensitivities, all public meetings will held both in person and with a virtual option.
To participate via electronic device or cell phone:
Click on the Meeting URL: https://bluejeans.com
Click Join Meeting button located at the top right corner of the page
Enter the Meeting ID: 362 804 179
Enter the Participant Passcode: 3554
Click Enter Meeting button
To participate in the meeting …
---