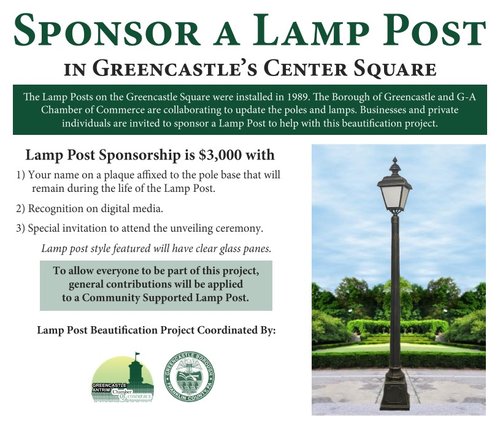 UPDATE: We currently have five more new lights in need of sponsors. Additionally contributions of any amount are requested for a community funded lamp post.
Businesses and private individuals are invited to sponsor a lamp post to support this beautification project.
Please call the Borough office at 717-597-7143 or the Chamber of Commerce office at 717-597-4610 for more information.