The Borough of Greencastle will be completing routine sewer line rehabilitation work in the following areas of the Borough this week. Traffic control will be in place and residents are advised to be aware of potential traffic delays around the noted areas.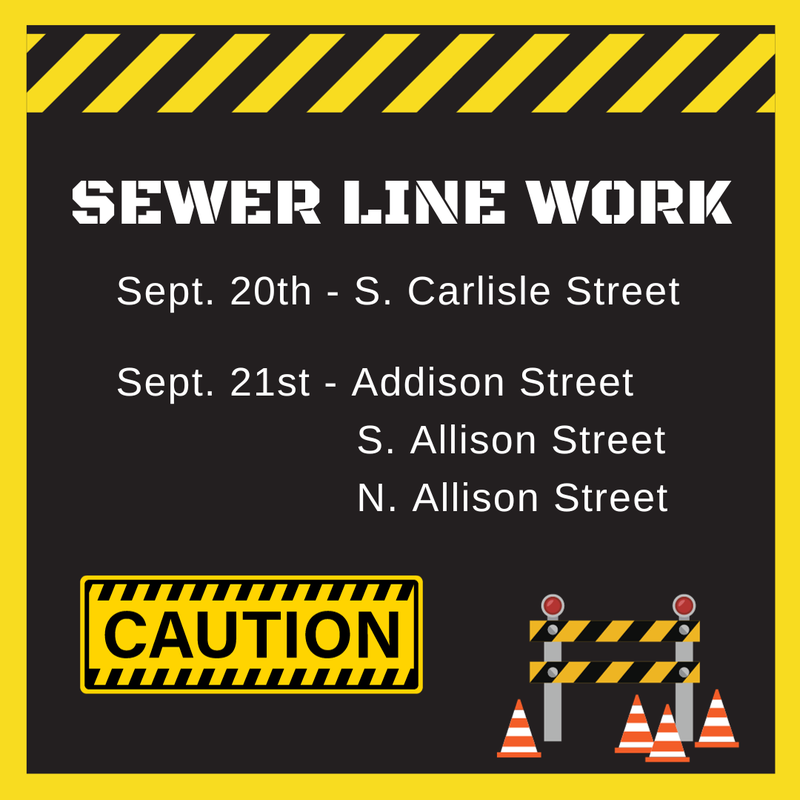 The Borough's Civil Service Commission will meet on Wednesday, September 20, 2023, beginning at 5:00 p.m. in Borough Hall. Doors will open at 4:45 p.m.
Please review the attached meeting agenda.
Notice is hereby given by the Finance Committee of the Borough of Greencastle that it will hold the following meetings to discuss the proposed 2024 municipal budgets.